Upton House (National Trust)
I really love working with the heritage sector because it combines my loves of both history and film making. Rarely has this been more fascinating than at Upton House-a National Trust property that features some of the most breath taking works of art I've seen (it really is quite something when staff have to move a painting by Hans Holbein because it's in shot!).
The grounds and interior of Upton House are a film maker's dream come true and the art works that we were filming were magical. This was all brought to life by the expert descriptions by Senior Curator for the National Trust in the Midlands, John Chu and House Manager Michelle Leake.
The challenge here was to combine sweeping scenic shots of the house and grounds, detailed close ups of the paintings, great to camera pieces by John and Michelle and evocative music to make sure we made the videos as compelling as the stories behind the pictures themselves.
It took careful work to get the lighting just right and we had to ensure that the sound recorded for the presenters was perfect so we did justice to their fascinating exposition of the pieces. I found it was a real skill to listen carefully to their descriptions and then make sure we had a close of each little detail mentioned ready to cut to in the edit.
I absolutely loved working with Upton House and I would jump at the chance to do so again!
Project Highlight: Asking 'whose that one by?' and being told 'Hans Holbein!'. Also, seeing all the characters from the Tudors and the White Queen/White Princess and the Spanish Princess depicted in art-Emperor Maximilian-yes, he's depicted on a tapestry that greets as you first walk in!
Client
Upton House (National Trust)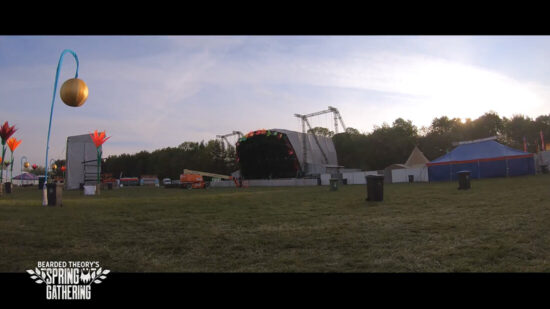 Beard Theory are on of my all time favourite clients-a fantastic mid sized festival in Derbyshire. I started off doing drone work for this festival in 2015...
View
So pleased with our video! Thank you so much, we needed this to enter the National wedding awards! I will let you know how we get on. Thanks again!!
CARLA GAREY
SAFFRON CATERING