Bearded Theory
Beard Theory are on of my all time favourite clients-a fantastic mid sized festival in Derbyshire. I started off doing drone work for this festival in 2015 and then my love of the festival and my involvement in it grew until the point I ended up doing most of their video production.
Whilst it is so much fun to produce, covering an event like Bearded Theory is a challenge-there's always so much going on and so many fantastic opportunities for filming and you need to reflect the whole weekend in the promotional video. There's also the fact that health and safety and the well being of the thousands of people for whom the festival is the highlight of the year comes first.
Honestly the way this happens is through ALOT of planning. Meetings about the filming of the festival in late May will begin in early New Year where we'll work out what we want to capture and put across in the promotional film. We'll also work out what kind of output we want-is it one video? Or one main video with separate artist interviews for the fans?
We then work closely with the amazing health and safety lead, Linda particularly in terms of the drone flights. Flying nearly a drone that weighs nearly 10KG when fully loaded near a festival crowd needs careful planning so we work out a cordon around the site which I won't cross and work out various emergency protocols so whatever happens-we know we can keep everyone safe.
At the weekend itself the key is preparation, delegation and alot of coffee! There is something worth filming at Catton Hall from 4am (sunrise) to 2am the next morning and one man simply cannot do it all, so the day starts with us working out who is going to be where, when so as much of the incredible atmosphere can be captured as possible. We are usually resident on site from mid week as well which allows to be fully prepared and ready for action and gives us chance to get shots we might not slot in later in the festival.
Bearded Theory is one of the absolute best clients I've been involved with in my 12 years of video production and as long as their is a festival there that wants a crazy viking drone pilot-I'll be there!
PROJECT HIGHLIGHT: Appearing from a trapdoor in the stage beneath 'The Orb' and then invited us back stage and called us 'the vikings' all night!
Year
2019 (Client from 2015 onward)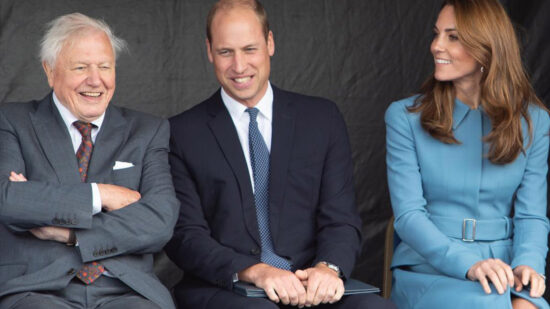 We're sure you know by now that digital video is one of the most progressive and cost effective ways of getting your message out there.
View
So pleased with our video! Thank you so much, we needed this to enter the National wedding awards! I will let you know how we get on. Thanks again!!
CARLA GAREY
SAFFRON CATERING